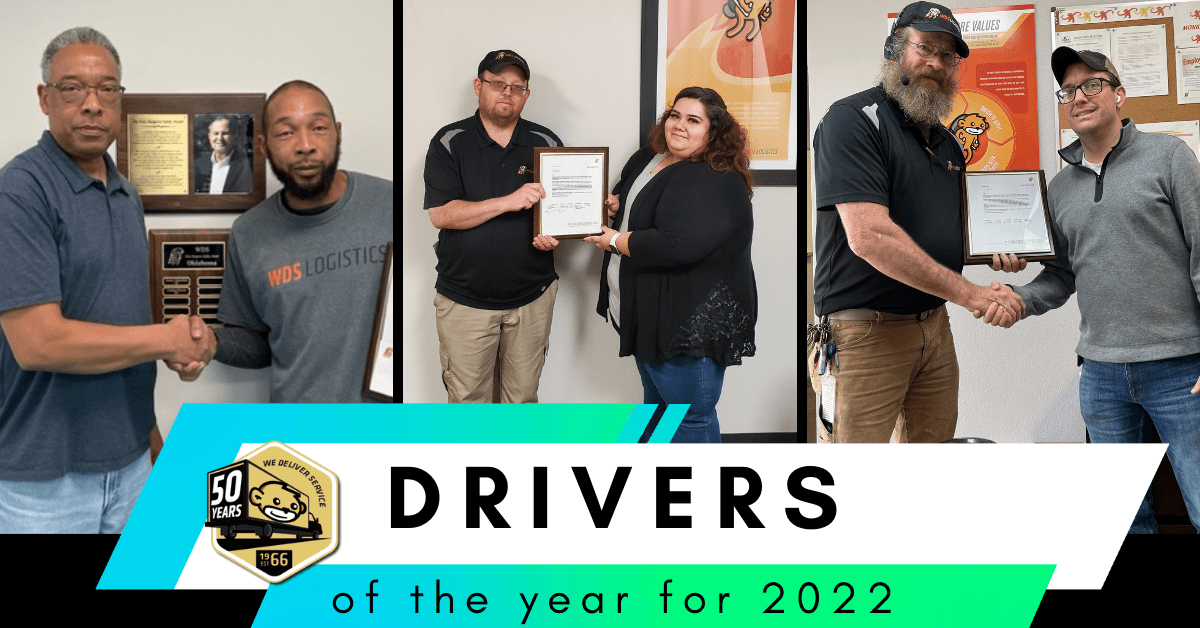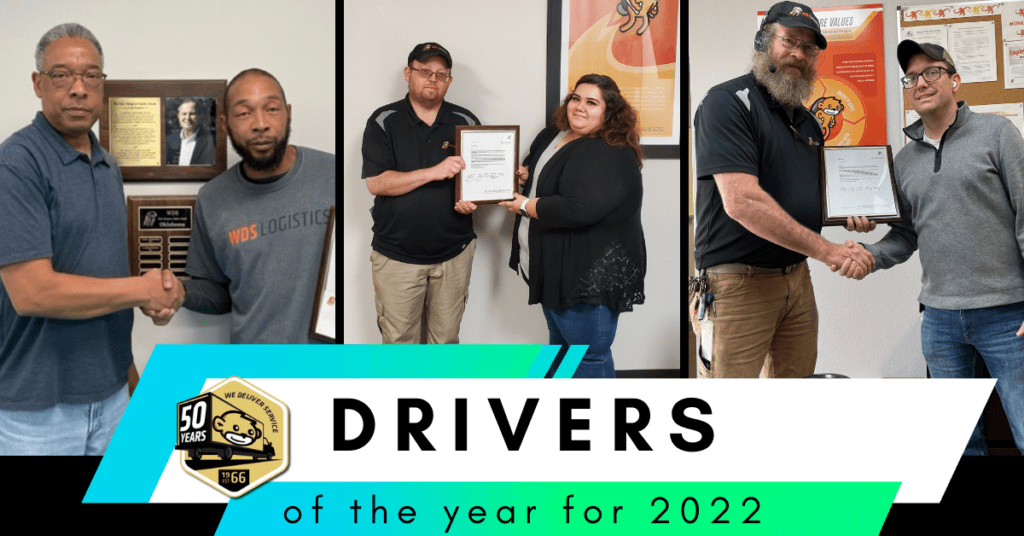 We would like to take a moment to recognize our fantastic drivers who go above and beyond to deliver service to out customers on a daily basis by announcing our Driver of the Year awards for 2022. These drivers have amazing relationships with their co-workers and customers, have no accidents on the job, and go the extra mile in everything they do.
We would like to send a special thank you to Colt Channing from our DFW location, Stacey Bohannon from our Little Rock location, and Jonathan Duncan from our Oklahoma City location for all of the dedication and hard work they put in during 2022.
We want to say thank you to all of our drivers. We couldn't deliver the level of service we do without you!