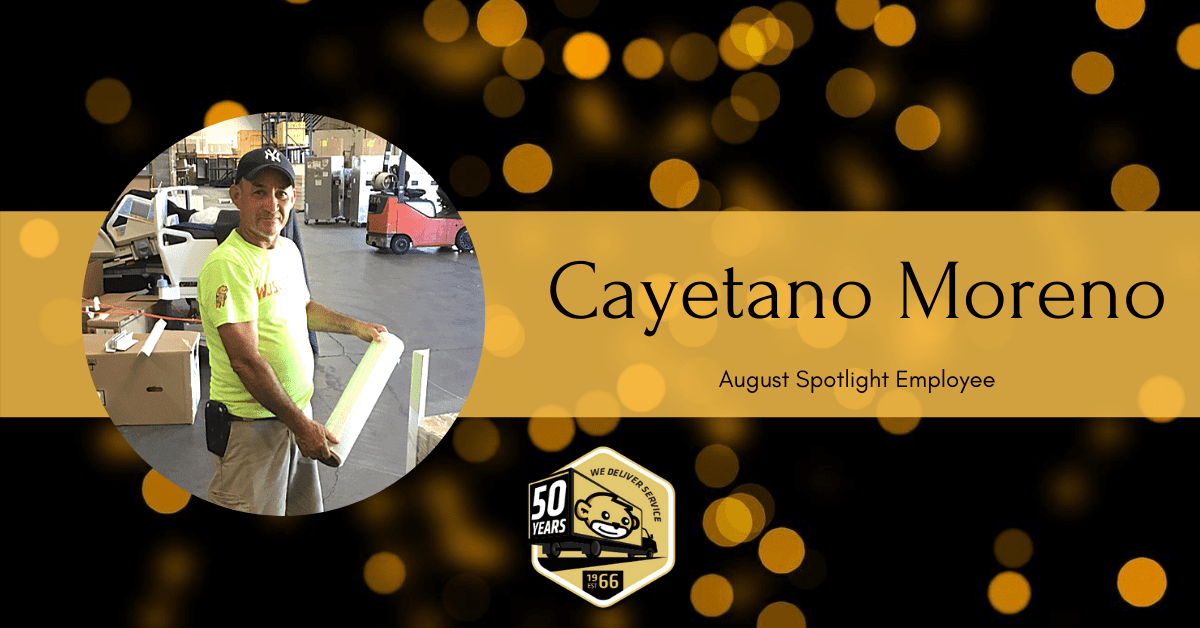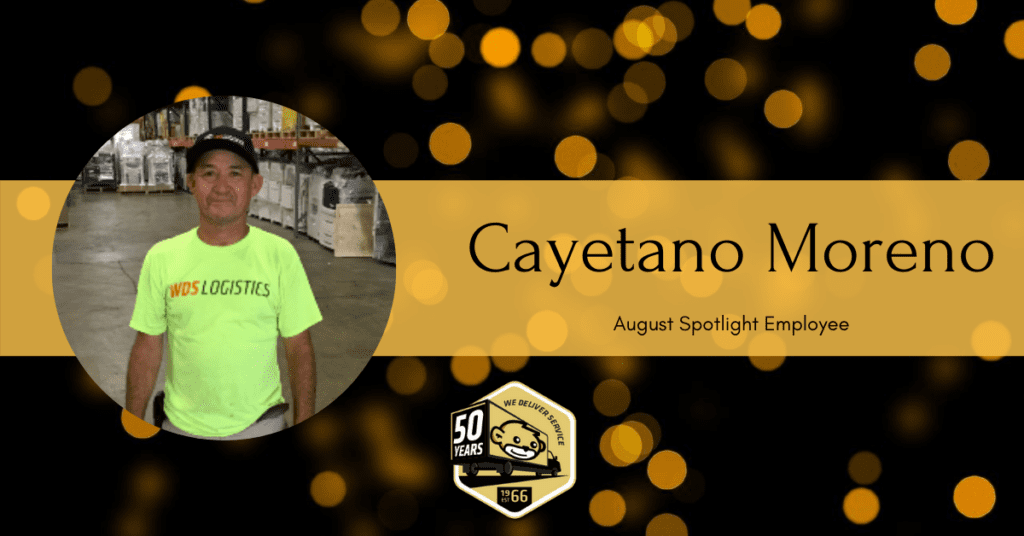 WDS Logistics would like to acknowledge Cayetano Moreno out of the DFW location as the Spotlight Employee for August 2020.
Cayetano has been a warehouse team member for the past 16 months. During his tenure he has shown himself to be an excellent team member. He has more than exceeded the standard for packing returns as well as becoming a vital piece of the day to day warehouse operations. Cayetano unloads containers, pulls Eran orders, and packs all customer returns in an efficient manner with a positive attitude, as well as volunteering to be a helper on a truck when needed.
Keep up the excellent work!
Thank you for all that you do for us, Cayetano!